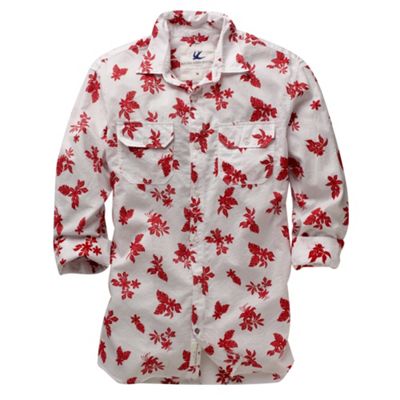 As I approached my 40th birthday I started to have a different outlook on life. I started growing my hair (still growing it) and swapped my boring work shirts for ones covered in flowers – yep you read it right! But hey, my new range of shirts are by John Rocha and Jeff Banks so it's acceptable.
My outlook on life switched from becoming the next Sir Richard Branson to becoming the next super Dad – i'm trying! I was no longer interested in corporate bull or the babble of young account executives. Instead I started thinking about reading more and spending weekends away with my better half Sal and the kids.
I'm not saying I've stopped liking what I do for a living – public relations, marketing…brand architecture…talktojason –  In fact I have noticed I've become more creative, which I think comes down to thinking that everyone should have more fun with the things they spend most of their lives doing. I do think however, that if we are really supposed to be the intelligent animals then why do we only relax for two days of the week and spend the other five working!?
A couple of things I have noticed about getting older is you start to creek in places you never noticed before and you start to look at things from either an annoying point of view, or one of bemusement.
Take last week for example – I was sat in the car finishing off a coffee I had purchased from a drive through on the way to an appointment. While sitting there i noticed two young lads aged about 16/17 across the road. The day was hot and very sunny, but both lads had their hoods up and track suit bottoms tucked into their socks. They were also both walking with an intentional swagger that made them look more like they had both crapped themselves accidentally rather than the mobster's persona I think they were trying to portray – bless! Moreover, they both had their hands down the front of their track suit bottoms…lol Now, from personal experience I can remember trying to pull off some right fashion mistakes, but really, they can't of walked out of their homes looking like that – surely!
The things that use to annoy me now act as bemusement and the things I use to laugh at now annoy me. What I have noticed is that it takes me more effort to keep my body looking like a temple ;)
I also have less time for people who are belligerent – whyare they; for what reason – life is too short and the rest of us have better things to do then listen to them!
Well I'm off to come up with an online creative campaign and then I'm going to the gym to make sure my temple doesn't become a bungalow!