Recently I co-launched a new business, which, if everything goes to plan will result in a new brand proposition within the Yorkshire region. Called Reyt Good Ales (for Reyt Good Folk), the proposition aims to establish itself as a recognised retailer of fine ales, ciders and wines.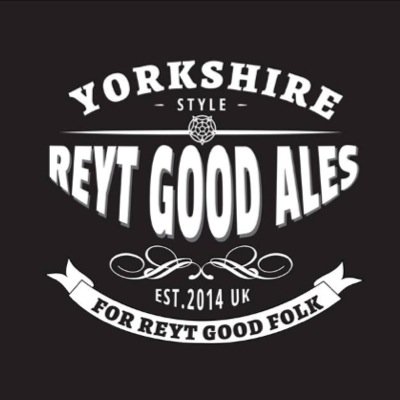 I know some of you may be thinking this is already being done, but my approach for Reyt Good Ales, as a brand proposition is to keep it simple – and relevant. This process is also translated across all of its marketing and communications activity.
What I mean by this can be explained in both the language used to communicate the brand's values, its product offering, and the way in which we go to market.
Like a lot of new businesses, we have cash flow issues that restrict our routes to market and our marketing processes. We are overcoming the marketing issues through a mix of traditional and digital campaigns that I have used to great effect for client campaigns.
One way we have obtained consumer insight for the brand proposition and the product offering is to go old school, or in this case taking part at carefully selected markets in key locations across West and North Yorkshire.
We wanted to test our audiences' reactions to our proposition whilst being clever by getting our insight processes to be self-funding. This was paramount to keep costs down and reduce our investment liability, whilst still obtaining consumer insight.
We started by selecting products we felt would be well received and within keeping of our brand's true values and which would help us stand out from those being offered by our competitors. We then reviewed the brand's personality and overall proposition. We went with a fun identity mixed with traditional values, which was presented through a vintage appearance. This was agreed following feedback from targeted consumer types.
Once we had our product offering and our brand proposition we then selected key locations to sell our products and capture consumer reactions. This enabled us to understand buying decisions, while also asking for their thoughts on Reyt Good Ales as a proposition.
This approach also enabled us to learn how to engage with our audiences in a way that presented them with a good brand experience.
Another benefit to this approach was the whole process would then be self funding, covering all creative costs, including messaging and packaging, while also paying for the products and the events.
This process also enabled us to unexpectedly gain a loyal customer base through repeat sales.
So, although digital has played a major part in supporting external communications, its also fair to say that traditional marketing methods and creative insight processes have also helped support us and position phase two of our development plan, which will enable my business partner to run the day-to-day business while I implement the digital and traditional campaigns to build and maintain PageRank and audience engagement. We also see a mix of traditional and digital campaigns working hand-in-hand being one of the success factors in growing Reyt Good Ales long-term.
@ReytGoodAles …for reyt good folk!
Got a client campaign you want to turn into a reyt good idea? Or are you a brand owner wanting to regenerate your brand's proposition? If yes then …talktojason 
Jason Kelly's freelance brand relations, public relations and social media relations services. Available to agency clients and direct to brand owners.